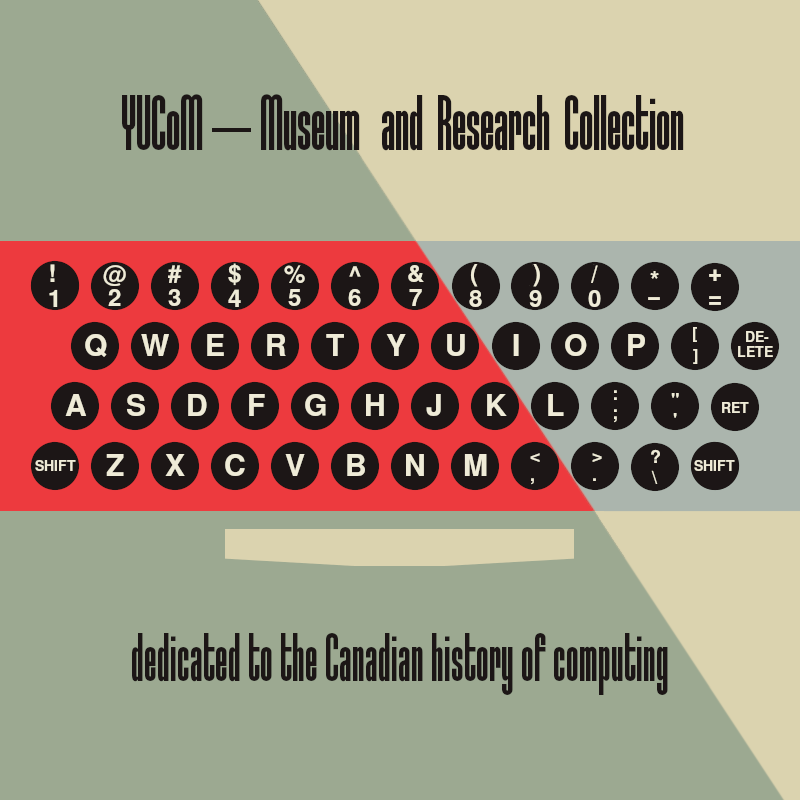 Do you know that
Some of the first computers powered by the microprocessor were designed and manufactured in Canada. One of the earliest such computers was the CPS-1 designed at Microsystems International Ltd. (or MIL). It used the MF7114 microprocessor also designed at MIL.

While the CPS-1 was not designed to be a PC, the MCM/70 computer built by Micro Computer Machines of Toronto certainly was. The unveiling of the MCM/70 in September of 1973 was the world's first announcement of a microprocessor-powered PC.

One of the earliest hobby computers built around a microprocessor was put together by a Canadian electronics hobbyist Howard Franklin of Toronto who, in 1974, used the MIL 8008 microprocessor to power his computer.

All these computers and several other early Canadian PCs are housed in the York University Computer Museum, Toronto, Canada.
New at YUCoM
Recently acquired DATAR archive documents one of the most innovative and daring ventures in the budding Canadian digital electronics industry.
Featured Item
The CPS-1 computer was developed by Micosystems International Ltd. (MIL) of Ottawa between 1972 and 1973. The CPS-1 was powered by Canada's first…
Featured Collection
In April, 1972, Intel Corp. of Santa Clara, California, announced its first 8-bit microprocessor — the 8008. In just a few months, the prototypes of…
Featured Exhibit
This virtual tour is a brief presentation of some of the computing and calculating hardware designed and/or manufactured in Canada....