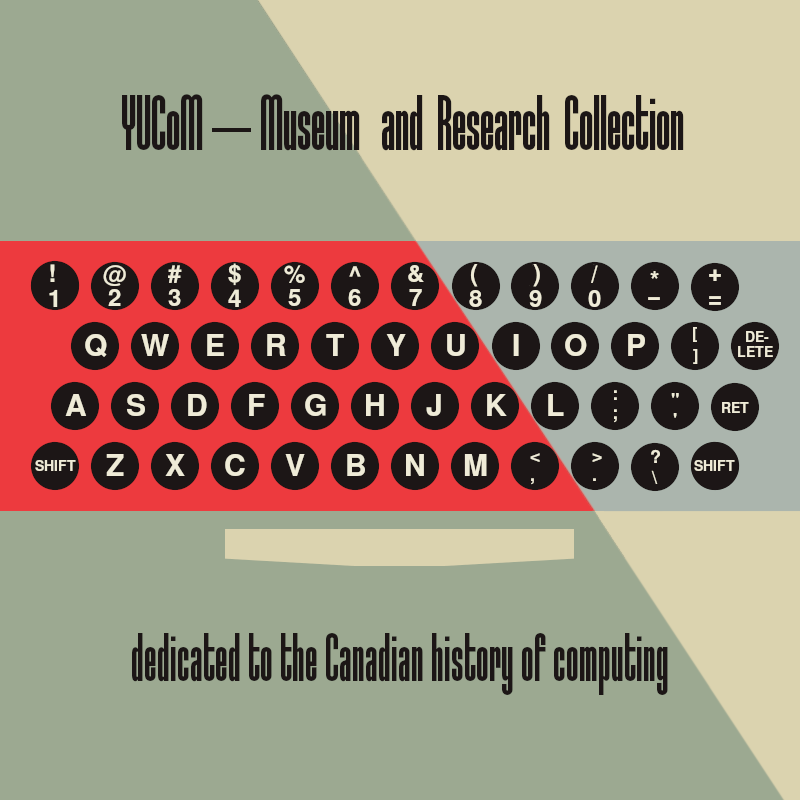 Do you know that
The MCM/70 @ 50 exhibit opened on November 14th, 2023 in Steacie Science and Engineering Library, York University.

The exhibit is organized by the York University Computer Museum in collaboration with York University Libraries. It celebrates the momentous appearance of the MCM/70 computer - a technological marvel that offered an early glimpse of a new digital reality. It pays tribute to the makers of the MCM/70 for their contributions to personal computing.

To learn more about the exhibit, please visit MCM/70 @ 50.

* * *
September 25, 2023 marked the 50th anniversary of the unveiling of the world's first microprocessor-powered computer designed specifically for personal use — the Canadian-made MCM/70 PC. The computer was conceived and manufactured by a Toronto-based electronics company Micro Computer Machines (MCM).

With the launch of the MCM/70, the company offered a new personal computing paradigm — these were inexpensive, easy-to-operate computers, such as the MCM/70, that were to make widespread, personal information processing a reality. During the unveiling, Mers Kutt, the inventor of the computer and MCM's first president, painted computing's future landscape as one filled with millions of small computers, just like the MCM/70, and only a limited number of large ones.

It was also MCM that coined the term 'personal computer'. In 1973, the MCM/70 was advertised as a computer "of a size, price and ease-of-use as to bring personal computer ownership to business, education and scientific users previously unserved by the computer industry."
New at YUCoM
New online exhibit—Computer Hobby Movement in Canada—chronicles a decade-long computer hobby movement in Canada and its role in bringing computing into the homes of Canadians.
Featured Item
Historical context(by Z. Stachniak)PROTEC Microsystems Inc. (or PROTEC) was founded 1981 and incorporated in January 1982 in Point Clair, Quebec. The…
Featured Collection
In April, 1972, Intel Corp. of Santa Clara, California, announced its first 8-bit microprocessor — the 8008. In just a few months, the prototypes of…
Featured Exhibit
The Portraits of Digital Canada exhibit presents a selection of images from a large collection of photographs taken for International...